The 19th annual Setting a Place for My Sister breakfast event was held on Friday, October 2, 2015, at the Pittsburgh Marriott City Center.  300 Sisters Place supporters gathered to honor a special Community Partner, Legal Champions, and the Sisters Place Resident of the Year.  View photos here.  Please save-the-date and join us next year at the 20th anniversary of Setting a Place for My Sister on Friday, October 7, 2016.
2015 Community Partner
This year we are recognizing Vicki Crowley for her generous and steadfast design services.  In 2011 Vicki lead our rebranding efforts at Sisters Place, refining and defining our new and improved look.  Since then she has helped to create memorable brands for each of our signature events and she has reinvented the design of our annual reports.  We cannot thank Vicki enough for sharing her talent with us!  Please join with us to recognize her in this special way.
Legal Champions
We also formally thanked the law firm and attorneys who helped the Century Townhomes Association with a positive resolution to an on-going struggle to keep the water flowing in the housing complex where the Sisters Place families (and another 250 families) live – Strassburger, McKenna, Gutnick and Gefsy and Attorney Amelia Brett. They are truly Legal Champions!!!
Resident of the Year
We were proud to recognize Michelle W. J. for her academic and career achievements while she has been at Sisters Place.  Michelle has made and reached multiple goals all while being an excellent parent and role model to her two young daughters,  She is an inspiration!
The event also included beautiful raffle baskets, a getaway raffle, 50/50 sales, and a Live Auction. Additionally, the children from Sisters Place showcased their talent on the stage. 
Getaways Raffle Winners
First Prize: Mary Anne Ulrich
Second Prize: Hartsock
Third Prize: J. Bich
Many thanks to all of the parishes, organizations and individuals that purchased raffle tickets!
2015 Sponsors
Emerald Sponsors
Jeff & Susan Anderson
Ruby Sponsor

Richard A. Zappala Family Foundation
Platinum Sponsors
Debra Donley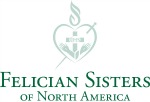 Gold Sponsors
Alice Kulikowski
Marsula Electric, Inc
Matuszak Brothers Electrical Contractors, Inc.
Vernon C. Neal and Alvina B. Neal Fund
Rosanne Saunders
Sisters of Charity of Nazareth
Sisters of Mercy of the Americas
Sisters of the Holy Family of Nazareth
Silver Sponsor
Vincentian Collaborative System
Wodarczyk & Associates, LLC
Bronze Sponsor
Rita & Patrick Joyce
Jacqueline McBride
Thom & Carla Shettel-Pfahler
Sisters of St. Francis of the Neumann Communities